Increase Visibility & Community Safety
MiFleet displays up to the minute bus location & engine diagnostics to maintain on-time passenger pick up and drop off. Monitor a single bus or your entire fleet, their location history and vehicle performance. Customize geofence locations and receive alerts and notifications when the vehicle arrives and departs. MiFleet bring peace of mind and protects your Students, Drivers and Community.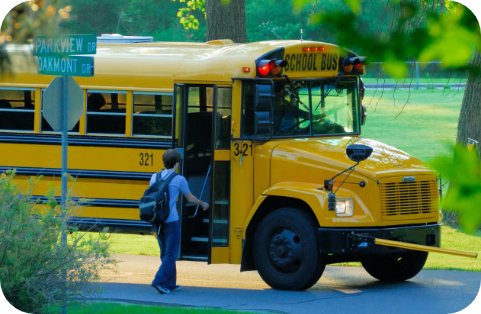 How MiFleet Works
As Easy as 1. 2. 3.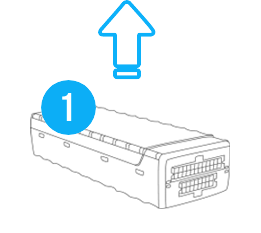 Install
Purchase & Install our MiFleet Heavy Duty School Bus Monitoring Devices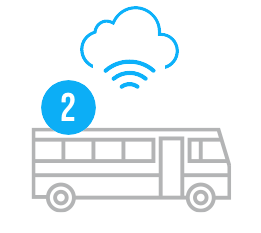 Drive
Driver Behavior, Vehicle Performance & Location Information is automatically sent to our Cloud Servers.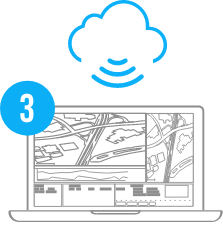 Monitor
Remotely monitor harsh usage of vehicle, engine diagnostics and location information on our Web Application.
Features & Benefits
Keeping Communities Safe
Real-Time Monitoring
Remotely Manage your fleet with accurate up to the minute location information.
Alerts & Notifications
Be notified of triggered events such as speeding events, harsh driving behaviors & departure arrival/departure times.
Historical Reporting
Verify vehicle location information with the generation of historical reports.
Geofence Boundaries
Customize high frequent delivery & service locations and be alerted when vehicles arrive & depart
Engine Diagnostics
Monitor the operating performance of your vehicles with engine diagnostics and trouble codes (DTCs).
Route Verification
Confirm your vehicle took a specific route and was present for passenger pickup.
Save Time
Save Time with a real-time view of your bus location.
Reduce Costs
Reducing harsh driving behavior saves on fuel consumption.
Peace of Mind
Provide Mental Peace of Mind for parents in the community
Improved Record Keeping
Exonerate Drivers in situations where they are contested in accidents and location disputes
The MiFleet Platform
MiFleet is an enterprise grade, fleet management solution that enables companies to optimize their fleet operations by increasing their operational efficiencies and decreasing costs, such as fuel consumption, labor & maintenance and possibly even insurance premiums. The MiFleet platform is a highly customizable, cloud based GPS fleet tracking and management software designed to enable fleets with the latest technology at an affordable price.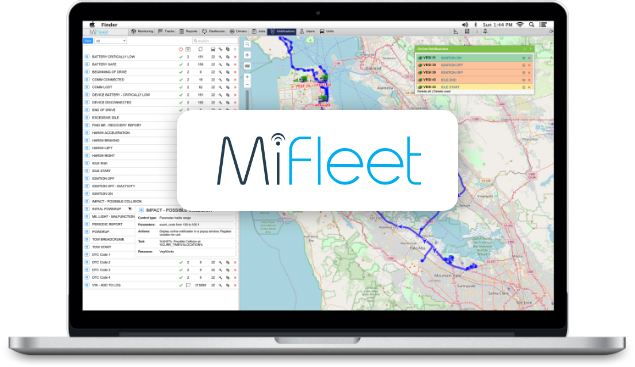 MF3640
Heavy Duty Bus Monitoring Device
30 Second Location Reporting

Captures Engine Diagnostic Information

Supports Geo-Fence Alerts & Notifications

Robust Future Proof Design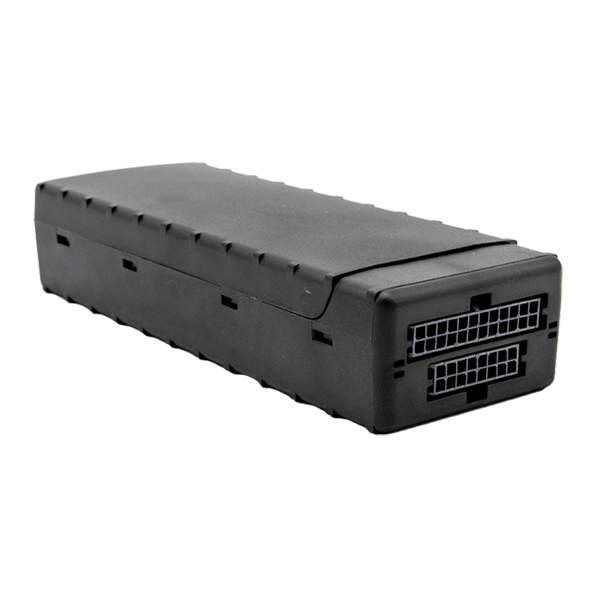 Frequently Asked Questions
Got questions? We've got answers. If you have some other questions, feel free to contact us
It is recommended to have a professional installer perform the installations of the MF3640 into your buses.
The MF3640 supports a series of heavy duty vehicle connector cables (1708, J1939, ODB) that supports a plug'n plan installation. Please consult with a MiFleet Sales Specialist prior to ordering your MF3640 Bundle.

Protect Your Fleet Today!
Got questions? We've got answers. If you have some other questions, feel free to contact us.