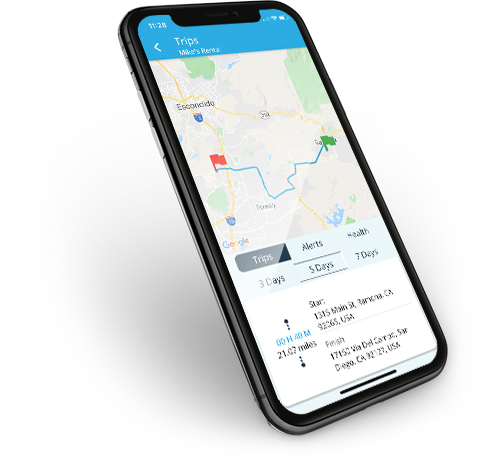 MiFleet Drive
The MiFleet Drive App is an easy to use mobile application that gives you the ability to simply locate, track and receive important vehicle information from virtually anywhere in the world. Whether it's the ability to know the current health of your vehicle, or to keep your teenage drivers safe and monitor their driving habits, MiFleet Drive is the solution you are looking for.
Safer, Smarter and More Connected
MiFleet offers an easy to use interface providing instant access to your vehicle's information in real-time.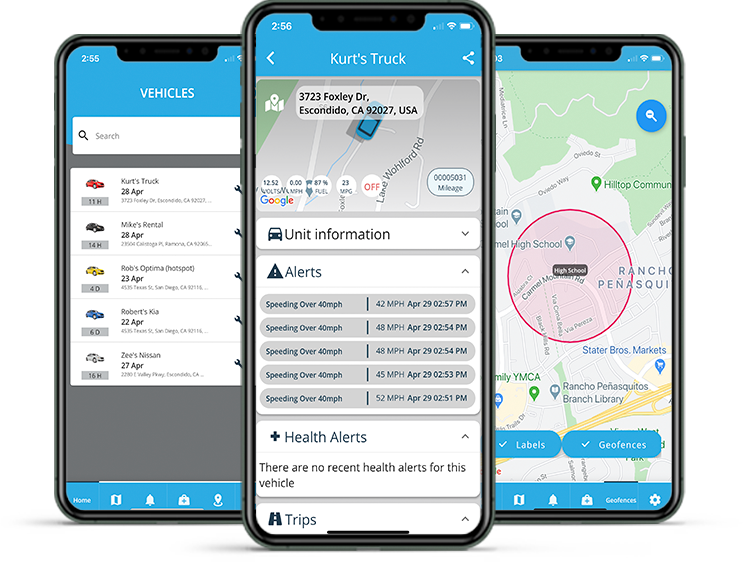 Powerful Features
MiFleet unlocks access to real-time driving insights which helps you make better decisions while on the road.

Plug & Play
Utilizing one of our many plug & play OBD devices. Simply plug the device into your standard OBD port on your vehicle and you will be up and running in the matter of minutes.

View Vehicles in Real-Time
The vehicles or home screen provides a list of vehicles in your account and quick snapshot of their status. Creatively name each vehicle to quickly navigate from one to the next. Selecting a vehicle in the list will then take you to the vehicle location and information screen.

Vehicle Information
Quickly browse your vehicles diagnostics, alerts and health. By having access to your vehicle's info, you can be ahead of the game when it comes to upcoming mileage-based maintenance and diagnostic trouble codes (DTC).

Monitor Driving Activity
View all recent trips from your vehicle to monitor driving behavior and activity. Used as a coaching tool, you can provide accurate feedback to young drivers to ensure that vehicle conditions are safe.

Custom Geofence Zones
Create unique zones to be notified instantly when your vehicle enters or leaves an area. Helping young drivers understand boundaries or becoming connected with your driver can be a great tool to instantly be involved.

Instant Notifications
By having all your alerts in one location you can easily monitor and track progress. Using this as a coaching tool for young drivers provides a visual breakdown to guide them into better driving habits for years to come.
Driving connected begins here.
MiFleet Drive works with one our MiFleet OBD devices. Select "Request Demo" below to get more information on purchasing and pricing.