Increase Asset Utilization, Reduce Fuel Consumption & Prevent Theft
Whether you're on the job site or off, MiFleet has you covered with tailored solutions which monitor your fleet's performance, efficiency and location. With a wide range of device styles and configurations, MiFleet can alert you of excess idling, prevent theft with starter interrupt, calculate engine run time and even alert you of vehicle arrival & departures.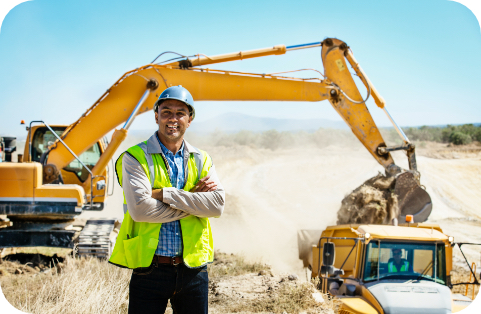 Recommended Solutions
Don't see what you are looking for? Contact Us.
Benefits
Increase Job Site Efficiency with GPS Solutions.
Locate Missing & Stolen Equipment
Recover lost or stolen vehicles & equipment.
Improve Asset Utilization
Learn what equipment is under utilized and not needed.
Lower Fuel Costs
Lower fuel cost by reducing vehicle and equipment idle time.
Prevent Misuse of Equipment
Monitor equipment usage during non-work hours.
Verify Engine Run-Time
Confirm rental equipment usage by engine run-time.
Improve Driver Safety
Coach drivers and improve driver safety onsite and offsite.
0
%
Increase in Utilization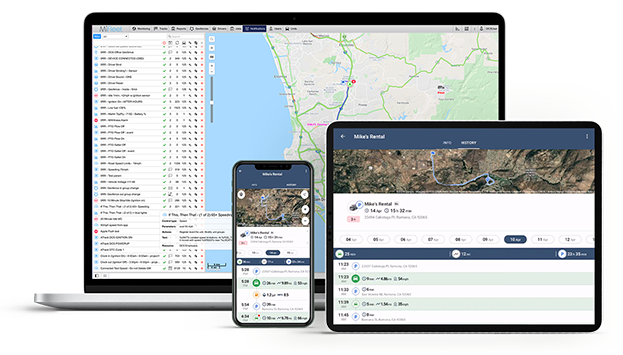 The MiFleet Platform
MiFleet is an enterprise grade, fleet management solution that enables companies to optimize their fleet operations by increasing their operational efficiencies and decreasing costs, such as fuel consumption, labor & maintenance and possibly even insurance premiums. The MiFleet platform is a highly customizable, cloud-based GPS fleet tracking and management software designed to enable fleets with the latest technology at an affordable price.

Protect Your Fleet Today!
Got questions? We've got answers. For more information, contact us.