Cradlepoint IBR900 Customer Support Page
Cradlepoint IBR900 MiFleet Configuration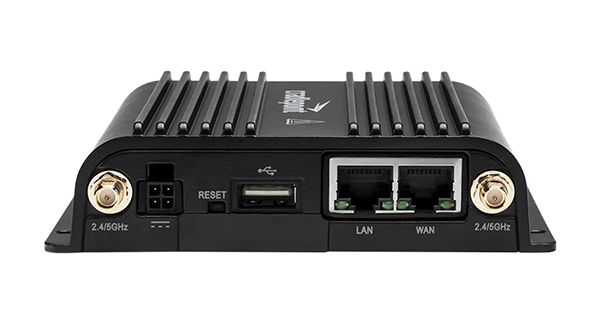 30 second track and trace only
*Only needs 12VDC power, for example, one of the wire harnesses below.
Please consult your Cradlepoint support team for the correct solution requirements.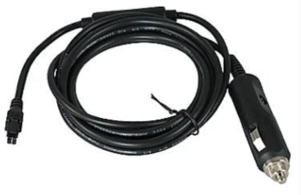 Vehicle locking power adapter for COR
Part # 170635-000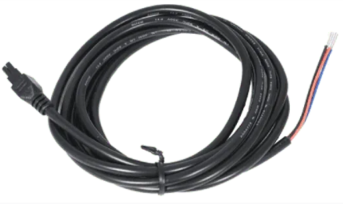 Power Supply
Part # 170585-000
3. Device Configuration for MiFleet
These settings must be accessed through the NetCloudOS interface. If you need access, please contact your Cradlepoint administrator or support team.
The device will need to be configured per your use case by your Cradlepoint adminstrator. The instructions below are only for configuring your device to report into the MiFleet tracking system.
If you do not have a MiFleet account, please contact sales@mifleet.us or support@mifleet.us for more information on signing up with a MiFleet account.
3.1 Update the reporting ID of the device
Set System Identifier
Modify the System Identifier name as the device's serial number:
This will be the Unique ID / UID of the device in MiFleet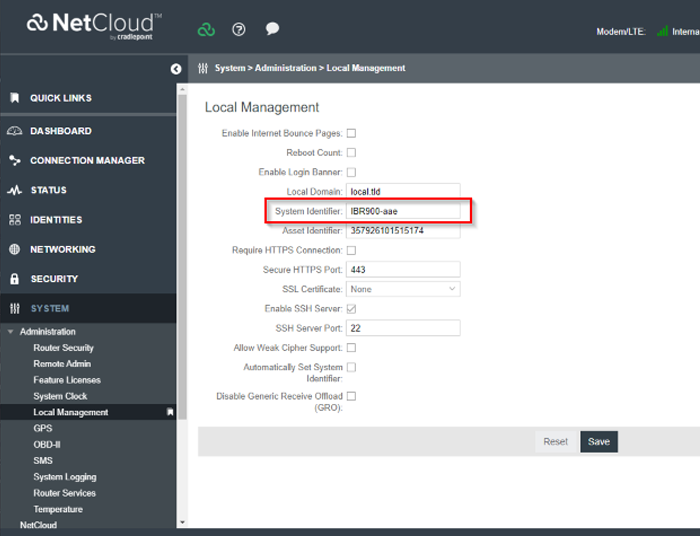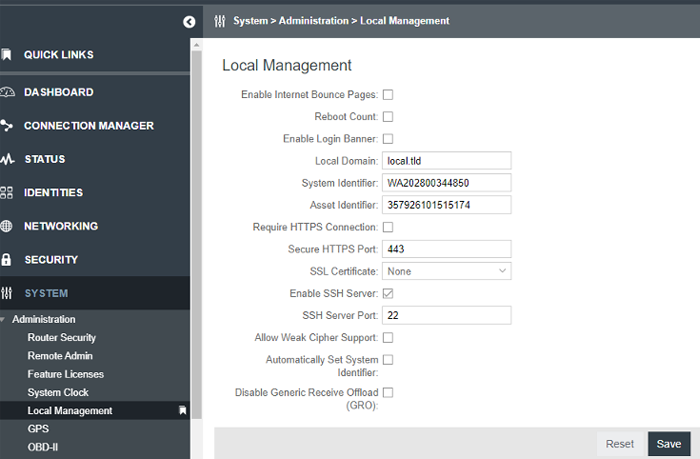 Under Send to Server(s)
Click Add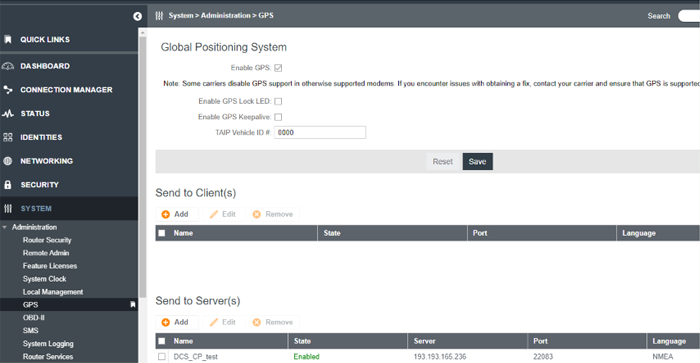 3.3 Follow wizard to complete GPS settings
Client name is a customizable, user-identifiable name for the MiFleet configuration. This does not need to match the test name shown in the screenshot.
Match the rest of the settings throughout the wizard as shown, such as Server, and Port, Language, UID, and Time Intervals.
Click Finish when done.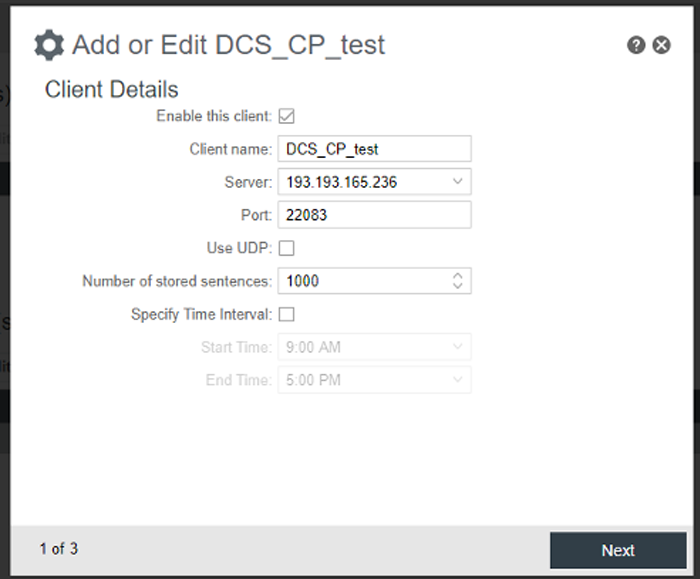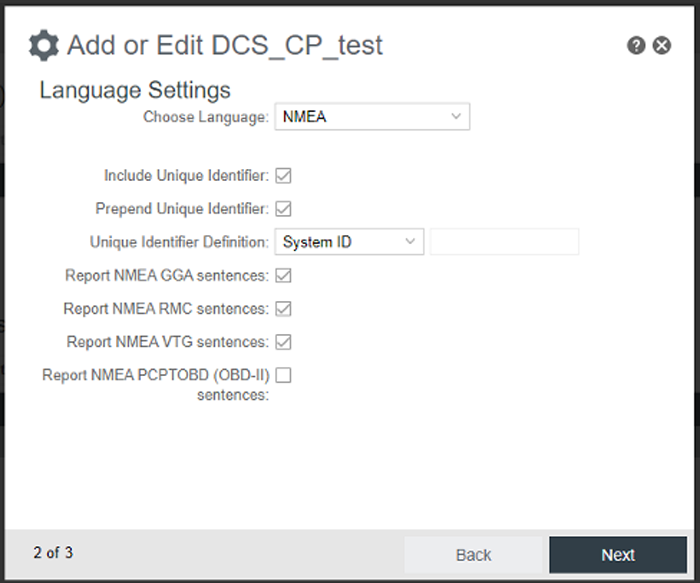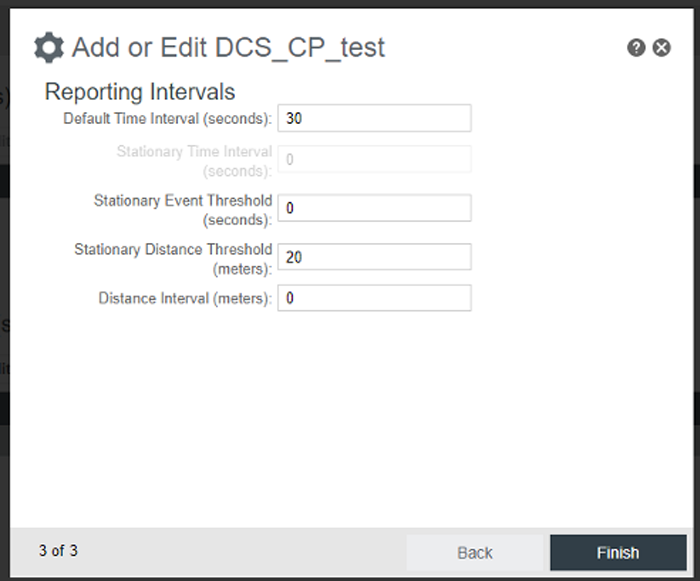 4. Your MiFleet settings are complete!
If your device is still not reporting into MiFleet, please check with your Cradlepoint administrator.

Protect Your Fleet Today!
Got questions? We've got answers. If you have some other questions, feel free to contact us.