Increase on-time payments with our Starter Interrupt solution
Instantly be notified and be able to disable your vehicle or equipment with MiFleet Starter Interrupt solution. Perfect for heavy duty vehicles and equipment, designed for you to have maximized control over your fleet. This solution provides business owners with the ability to disable ignition upon specific requirements such as after hours operations, lack of payment, and/or stolen property.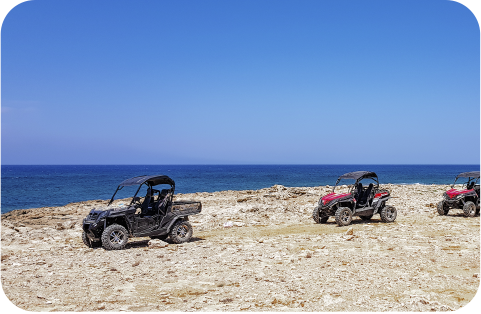 How MiFleet Works
As Easy as 1. 2. 3.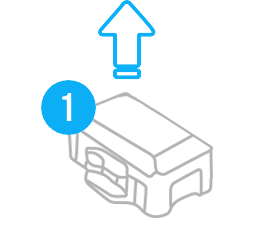 Install
Purchase & Install our device which supports Starter Interrupt or other specialized diagnostic protocols.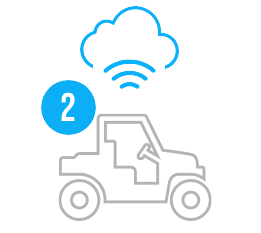 Drive
Driver Behavior, Vehicle Performance & Location Information is automatically sent to our Cloud Servers.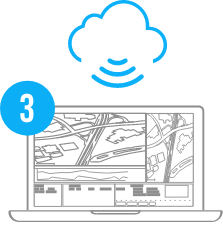 Monitor
Remotely monitor harsh usage of vehicle, engine diagnostics and location information on our Web Application.
Features & Benefits
Discover the power of a Starter Interrupt
HVAT - High Value Asset Tracking
Track assets with high value
Remote Disable
Disable rental equipment for lack of payment
Geofencing
Be notified and disable vehicle equipment if it leaves or enters a specific location
Instant Notifications
Be notified if vehicle or equipment turns on
Real-time Monitoring
Can view device from anywhere, anytime
The MiFleet Platform
MiFleet is an enterprise grade, fleet management solution that enables companies to optimize their fleet operations by increasing their operational efficiencies and decreasing costs, such as fuel consumption, labor & maintenance and possibly even insurance premiums. The MiFleet platform is a highly customizable, cloud based GPS fleet tracking and management software designed to enable fleets with the latest technology at an affordable price.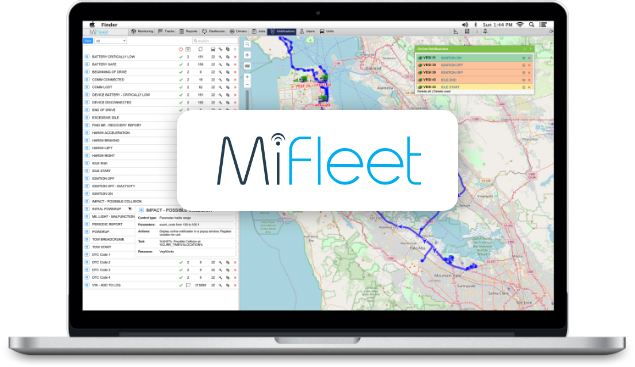 Frequently Asked Questions
Got questions? We've got answers. If you have some other questions, feel free to contact us
It will already be added and can discuss with MiFleet support for additional assistance on how to add to account.
Yes. if would like disable the ignition for your vehicle from a remote location.

Protect Your Fleet Today!
Got questions? We've got answers. If you have some other questions, feel free to contact us.