Lower Costs, Increase Efficiency & Customer Satisfaction
MiFleet is tailored to assist you in overall cost reduction and increased customer satisfaction. Our reports, alerts and live monitoring of your fleet keeps your business in check, drivers safe and expenses in line, while improving your customer's overall experience with estimated time of arrivals & location sharing.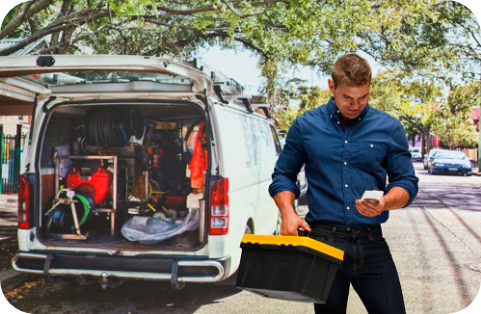 Recommended Solutions
Don't see what you are looking for? Contact Us.

Power TakeOff
Engine usage monitoring of powered equipment such as rental equipment, construction equipment and more. Confirm where equipment is located and hours of use for maintenance and invoicing purposes.

Theft Prevention
Vehicles and equipment with an installed GPS device can be assigned to a location defined by a geofence. MiFleet can provide alerts when vehicles and equipment are located outside the geofence.

Starter Interrupt
Install a Starter Interrupt on your vehicles and equipment to limit when it can be used. MiFleet can monitor your equipment, and even its ability to operate manually or on a defined schedule.
Benefits
Increase your Bottom Line & Customer Satisfaction.
Location Information
Receive up-to-the-minute location information to validate customers are being serviced by your technicians.
Location Sharing
Service technicians can invite customers to monitor their ETA via SMS Message.
Increase Productivity
Monitor your technicians time at each job, providing the ability to optimize your technicians daily service calls.
Validate Job Times
Monitor actual job time at locations, versus reported times by technicians.
Record Vehicle Usage
Determine company vehicle usage reports during non-work hours.
Improve Driver Saftey
Lower insurance claims and rates by coaching drivers from accurate driver behavior scorecards.
0
%
Increase in Fleet Utilization
0
%
Increase in Jobs Completed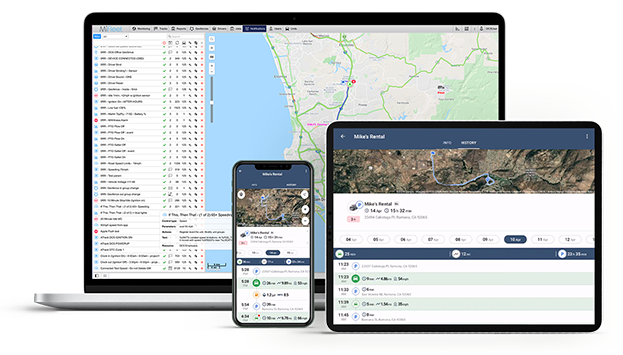 The MiFleet Platform
MiFleet is an enterprise grade, fleet management solution that enables companies to optimize their fleet operations by increasing their operational efficiencies and decreasing costs, such as fuel consumption, labor & maintenance and possibly even insurance premiums. The MiFleet platform is a highly customizable, cloud-based GPS fleet tracking and management software designed to enable fleets with the latest technology at an affordable price.

Protect Your Fleet Today!
Got questions? We've got answers. For more information, contact us.