Work smarter and focus more time on your patients.
Healthcare workers can spend up to 25% of their time simply searching for equipment. MiFleet provides a standalone asset management platform to allow quick location data of mission critical medical devices. You can easily set a geofence area to give you instant notifications via email or text message that the equipment has left its geofence boundary. Administrative staff will be able to track the location of the equipment for quick device location and recovery.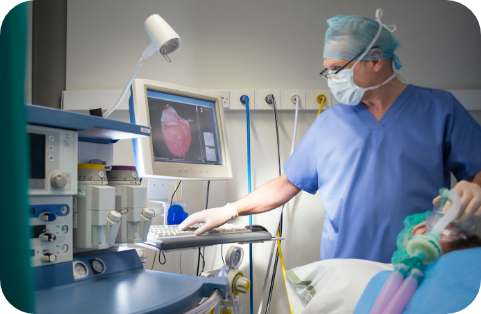 Recommended Solutions
Don't see what you are looking for? Contact Us.
Benefits
Location of mission critical medical devices
Equipment Location Management
MiFleet leverages location-based intelligence to give you near real-time visibility into the location, status, and utilization of all medical equipment.
Alerts & Notifications
SMS & Email Notifications can alert you of equipment movements within your facility, as well as alert you when removed from your facility using custom Geofence boundaries.
Motion Detection
Movement of equipment wakes the device causing a location report to be sent alerting you of the possibility of the equipment being relocated or stolen.
Theft Recovery
Create geo-fence areas around your facility to get notified when one of your equipment assets leaves the area to quickly track and locate the stolen equipment.
0
%
Increase in Equipment Utilization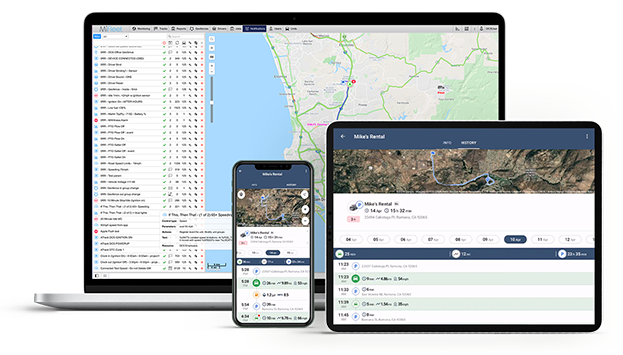 The MiFleet Platform
MiFleet is an enterprise grade, fleet management solution that enables companies to optimize their fleet operations by increasing their operational efficiencies and decreasing costs, such as fuel consumption, labor & maintenance and possibly even insurance premiums. The MiFleet platform is a highly customizable, cloud based GPS fleet tracking and management software designed to enable fleets with the latest technology at an affordable price.

Protect Your Equipment Today!
Got questions? We've got answers. For more information, contact us.