Bring ELD compliance to your fleet
This device and platform are used to electronically record a driver's Record of Duty Status (RODS) ultimately replacing the paper logbook some drivers currently use to record their compliance with Hours of service (HOS).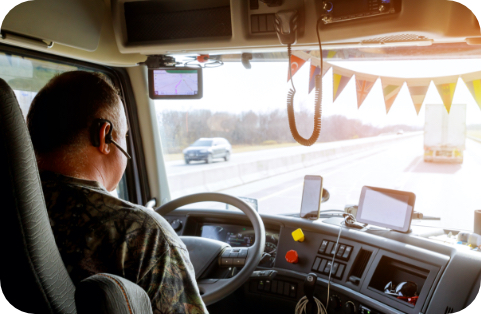 Meets federal requirements
MiFleet ELD Solution provides FMCSA certified federal regulations for all commercial fleets requiring ELD compliance.
Simplifies process during inspections
Have the ability to quickly pull records using a mobile device during inspection saving you time and money.
Date stamp events
All information is saved on our cloud-based storage and can be downloaded later for review. Communications are kept even after employee leaves.
Certification of records
FMCA Certified which meets all federal regulations with automatic reading of vehicle data and automatic switching of driver duty / driving status.
Cloud-based storage for records
Store all compliance records online for easy download during inspection or audit.
Vehicle identification
Using MiFleet you can gain valuable insight to vehicle information and data keeping up on who and what vehicle they are driving.
Driver log on or off
Have consistent records of drivers log on and log off times to keep with federal compliance of hours of service (HOS) mandating proper rest times.
Compliance
MiFleet ELD provides records of duty status data (RODS) ultimately making it easier to track, manage, and share records.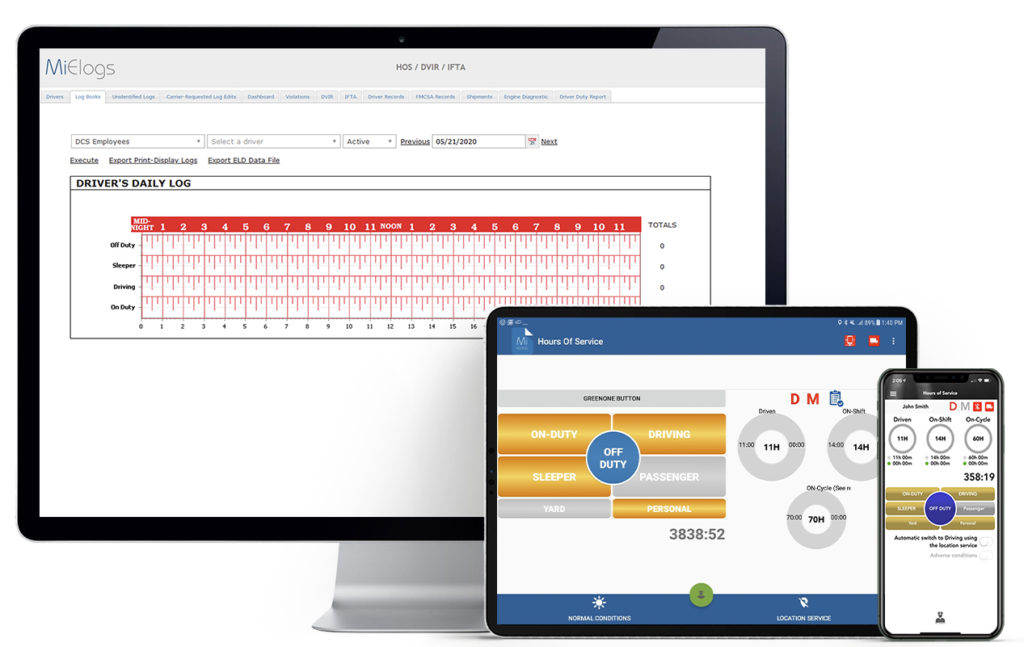 Keep up with federal regulations
By having this solution big rig fleets can keep up with federal regulations mandating that companies keep track of hours of operations, miles driven, and driver logged on / off. Drivers and fleet managers can quickly and easily pull records during an inspection limiting unnecessary time spent looking for paperwork or handling paperwork. Reduces paper tracking and makes it electronic.

Protect Your Fleet Today!
Got questions? We've got answers. If you have some other questions, feel free to contact us.